Take Your Time to Organize Your Day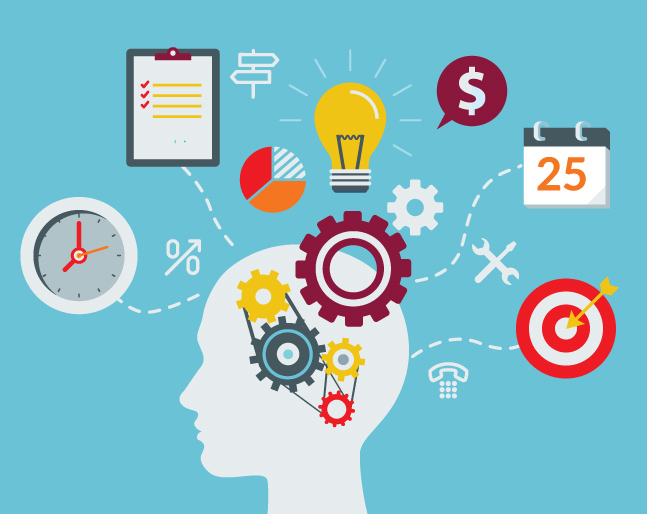 As an encore to our last posts time management, we would like to introduce you to three other tips to break down your tasks and be able to organize them efficiently.
1. 18 Minutes Method. This technique is the brainchild of Peter Bregman, Chief Executive Officer of the global management consulting firm Bregman Partners, and author of 18 Minutes: Find Your Focus, Master Distraction, and Get the Right Things Done.
Bregman suggests to take 18 minutes every day to manage your life. He breaks these minutes into 3 steps: morning, hourly, and evening, as follows:
- Take five minutes in the morning to think about what you need to do today to make it successful. "What can you realistically accomplish that will further your focus for the year," he writes, "and allow you to leave at the end of the day feeling that you've been productive and successful? Then take those things off your to-do list and schedule them into your calendar."
- Allow one minute per hour to refocus. Bergman suggests to set an alarm every hour and, when it beeps, "take a deep breath and ask yourself if you spent your last hour productively." He believes in managing your day one hour at a time," Don't let the hours manage you."
- Give yourself five minutes in the evening to review your day. Ask yourself questions such as: How did the day go? What did I learn? This will allow you to identify your daily successes, and the ways you could improve your productivity.
2. Clear-Organized-Productive-Efficient (COPE) Technique. Developed by personal productivity expert Peggy Duncan this technique "incorporates getting to the root cause of why you don't have enough time and what you can do about it". She suggests a redesign of your work style. Duncan believes in starting with the analyse your daily tasks by logging your activities and eliminating time wasters. Then, she proposes an approach that aims to start with managing your daily tasks, followed by their prioritization, while avoiding multitasking. Finally, Duncan suggests a systemization all of your repetitive tasks (email templates, grouped phone calls, etc.)
3. ABC & Pareto Analysis. Joyce Marter, co-owner of counselling service Urban Balance, LLC, recommends this classic business-management combination of the ABC and Pareto analysis techniques. This methods allows you to categorize each of your tasks according to their A, B, or C priority. The Pareto Analysis claims that 80% of your tasks can be completed in 20% of your free time, while the remaining 20% of your day will take up to 80% of your time. When combined, ABC and Parteo Analysis will increase your productivity, while decreasing the amount of time spent to execute your tasks.
A: Tasks that are perceived as being urgent and important.
B: Tasks that are important, but not urgent.
C: Tasks that are neither urgent nor important.
Starting with the A column, apply the Pareto Analysis by highlighting the work that will take the least time in this group -- this will get the easy tasks out of the way first to maximize your productivity. Then, move on to group B, and repeat !
Once implemented as a habit, these techniques will save you time, while increase your productivity (and success!).
Read the full article about these techniques here.