How to Train Your Brain Like an Olympic Champion
The PyeongChang 2018 Olympic Winter Games have come to an end. As we marvel at the top international athletes' powerful and awe-inspiring physical skills and performances, let us not forget about their remarkable mental prowess, which is as important as their physical training.
Serving as the U.S. Women's National Hockey Team's mental skills coach since 2011, Dr. Colleen Hacker said: "the physical differences between athletes or teams at the elite level are almost negligible...What separates out the good from the great and the great from the greatest is often that psychological component." Even after countless hours of training and perfecting a routine, at the end of the (Olympic) game, it all comes down to who can remain calm and focused under tremendous physical and mental pressure to achieve peak performance.
From surgeons performing challenging state-of-the-art procedures, to medical residents juggling with constant pressure and ever-changing schedules, to Elon Musk's numerous innovative ventures, the psychology of peak performance can help anyone become a champion in their life and career. To achieve peak performance, your emotional engagement in the work itself becomes central, instead of forcing yourself to work harder. In other words, you have to care about what you do and develop a strong emotional intelligence to be able to achieve a task to the best of your ability.
We have compiled a list of 5 effective tips followed by a few book recommendations to help you become an Olympic champion in achieving peak performance, and maintain a work-life balance with a healthy mind in a healthy body.
1. Live in the Moment
Self-awareness is the first step to thinking like a champion:
Be where your feet are.
Ignore the competition.
Focus on your own abilities.
You can only control the present, and so following the 'one day at a time' motto becomes essential. Focusing on the tasks at hand can positively impact their outcome. Devoting your attention solely to the results and their consequences predisposes you to experience an excess of anxiety, which would, in turn, make you fall short of expectations.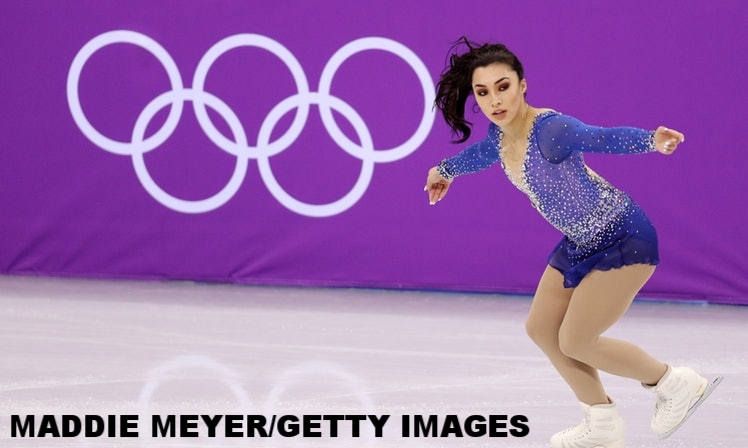 Team Canada did not walk into the Figure Skating Team trials thinking: "We hope we will not embarrass our team and country." Instead, judging by the Canadian athletes' confident smiles, they were most likely focusing on enjoying their experience and being in the moment. Added to their athletic abilities, their living-in-the-moment attitude allowed Team Canada's figure skating team to win a gold medal on February 12, 2018. Clinching the top spot in the Figure Skating Team event, Canadian Gabrielle Daleman said in an interview: "Of course I was nervous. I didn't want to let my team down. I just skated with all my heart and just was in the moment completely."
Let us follow Daleman's example in our everyday tasks and see how far it will lead us. Chances are that we will get further than our anxiety would ever take us.
2. Visualize the Outcome
As sensory experiences, visualisation and imagery lead to more successful results as they prepare your mind to cope with unforeseen circumstances, which, in turn, helps you reach your peak performance.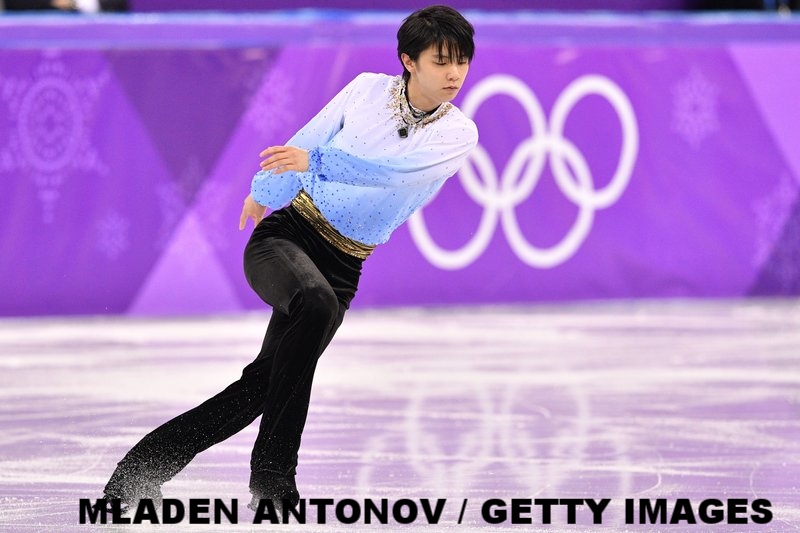 Visualisation plays a fundamental role in the top athletes' mental training as it allows them to remember and rehearse their routines. Yuzuru Hanyu, Japanese Olympic Figure Skating champion, came back to his athletic discipline after missing close to two months of training because of an ankle injury. Describing Hanyu's recovering, his coach and twice Canadian Olympic silver medalist (80s), Brian Orser, said: "He is incredibly headstrong and all this time he was off… he spent a lot of time working on the mental stuff and the visualizing and the imagery and then when he got back on the ice, things came back together." On February 17, 2018, Hanyu won the Men's Figure Skating Long Program gold medal, making him the first man in the past 66 years to win back-to-back gold medals in this category.
Visualize yourself going through your daily tasks and each of the steps required to finish a project, you would achieve peak performance, just like Hanyu did.
3. Talk Positive to Yourself
Whether you are tackling a task at work or learning new moves at your salsa club, tell yourself something as simple as: 'Relax, you've got this!' to remind yourself that you are prepared, capable and ready to succeed.
According to sports psychologist Antonis Hatzigeorgiadis, instructional and motivation self-talk gives athletes a leg up on the competition. A recent research on self-talk as a regulatory mechanism has found that talking to yourself in the third person not only reduces anxiety, but it also helps regulate emotions, allowing you to focus your energy on the task at hand and perform better.
Before landing the tricky forward-facing triple axel on February 11, 2018, figure skater Mirai Nagasu said to herself: "No, girl, you are not going to fall." She became the first American woman to perform this challenging move at the Olympic.
So, believe in yourself and tell yourself words of encouragement, because you've got this!
4. Meditate Everyday
Practicing meditation enhances your focus, which, in turn, allows you to be more awake and motivated, while providing you a crystal-clear vision of where you want to go.
Meditation helps athletes reduce stress, while increasing their focus and attention span. Through consistent meditation training, athletes enter the 'in the zone' mindset. When they get 'in the zone,' athletes (similarly to doctors, musicians, astronauts, etc.), tune out internal and external pressures as well as distractions to achieve optimal performance.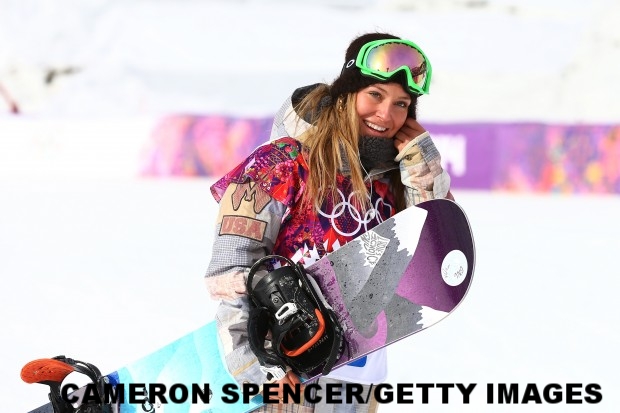 American snowboarder Jamie Anderson just made Olympic history as she became the first female snowboarder to earn two gold medals in the Women's Slopestyle Snowboarding trials. Appearing unshakably calm, cool, and self-controlled in interviews, Anderson knows that she must protect her positive energy before performing, so she can achieve her fullest athletic potential. In a recent interview, she stated: "Sometimes, I just like to take five minutes in the morning to set my daily intentions so my mind can find peace before the start of the day." She is applying some of the tools we have introduced you to in our Take Your Time to Organize Your Day article.
5. Practice Makes Perfect
Remember: the more you exercise your skills and mind on a task and/or subject, the better you will excel at it, like a true Olympic champion. Here are a few books to help you achieve peak performance like top athletes:
1. Ungerleider, Steven and Nick Bollettieri. Mental Training for Peak Performance: Top Athletes Reveal the Mind Exercises They Use to Excel. Emmaus: Rodale Press, 1996. Reprinted in 2015.
2. Afremow, Jim. The Champion's Mind: How Great Athletes Think, Train, and Thrive. Emmaus: Rodale Press, 2014.
3. Coyle, Daniel. The Talent Code: Greatness Isn't Born. It's Grown. Here's How. New York: Bantam Books, 2009.
4. Dweck, Carol S. Mindset: The New Psychology of Success. New York: Ballantine Books, 2006. Reprinted in 2016.
5. Mack, Gary and David Casstevens. Mind Gym: An Athlete's Guide to Inner Excellence. New York: McGraw-Hill, 2002.
Congratulations to all the Olympic athletes and thank you for inspiring us all to do our very best!